We have compared the speed and intensity of each Cyclone in the last 10 years. These Cyclones are the ones that had speeds of more than 100 kilometers per hour. Cyclones going over the speeds of 177 Kmph enter into category 3 and above.
Who is impacted by Cyclone Tauktae in the midst of lockdown?
Cyclone Tauktae affected many people in Western coastal areas of India. Most impacted among the people were affected by lockdown that is daily wage workers, low & medium-income household. The Impact it makes on them is that they have no place to sleep. There is flooding & danger of flying debris. Although this cyclone has gone past Mumbai it is the same for any other place cyclone hits.
How are cyclones categorized through a scale?
It is known as Saffir Simpson Hurricane Wind Scale. There are 5 categories in the Saffir Simpson scale with which a cyclone is categorized. Tauktae cyclone was expected to be 4 but it increased to 4 plus with its wind speed. As it moved upwards the intensity of the wind speed could eventually reduce. Here's the aftermath in the Malad area of Mumbai city in India.
Cyclone Tauktae has hit Gujarat with high-speed winds
This Cyclone has hit Gujarat with heavy winds and rain. It is believed to be moving upwards. Road during the cyclone was as if people are facing a high-speed shower, with the high speed wind. It's a bit difficult to pronounce hence to let you know it is pronounced as a Tau'Te.
Tauktae has been considered one of the strongest cyclones in the Arabian sea since 1998. For some of us, it may be considered a warning sign as the enormity of natural disasters is increasing.
You can see that the warning that was given 20 hrs prior and the wind speeds later had gone up. JTWC had reported 185 kmph wind speed. When the cyclone made landfall, it happened to be on western coast of Gujarat (India).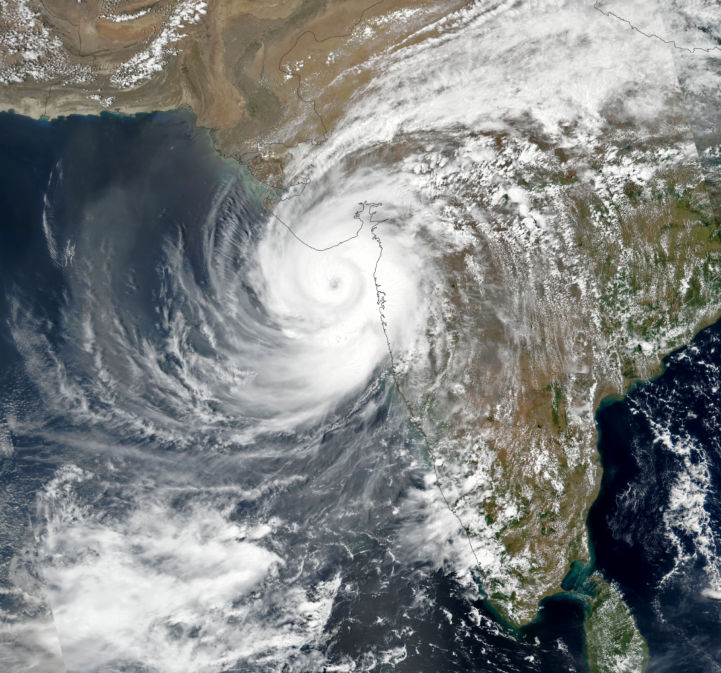 Cyclones that affected India in the last 10 years
The table below shows you the 8 major cyclones that affected India in the last 10 years. Although not all of them had the same among of destruction to life and property, there were few that left an impact.
| | | | | |
| --- | --- | --- | --- | --- |
| Cyclone | Speed | Year | Place | Month |
| Tauktae | 185 KMPH | 2021 | India, Mumbai -Gujarat | May |
| Amphan | 185 KMPH | 2020 | India, | May |
| Fani | 190 KMPH | 2019 | India | May |
| Vardah | 140 KMPH | 2016 | India | December |
| Hudhud | 217 KMPH | 2014 | Eastern India & Bay of Bengal | October |
| Vayu | 170 KMPH | 2019 | Coast of western India | June |
| Thane | 120 KMPH | 2011 | Southern India | December |
| Phailin | 200 KMPH | 2013 | India | October |

8 Major Cyclones that hit India in the last 10 years
Amidst the daily lockdowns of few states in India, this Cyclone has hit the western part of the country. The devastation India had to endure in the last few weeks seemed not enough, now it's another obstacle.
There were other cyclones also such as Nilam (85 Kmph) in 2012, Cyclone Helen in 2013 & Ockhi (80) in 2017. However, they were below 100 Kilometers per hour as per our research.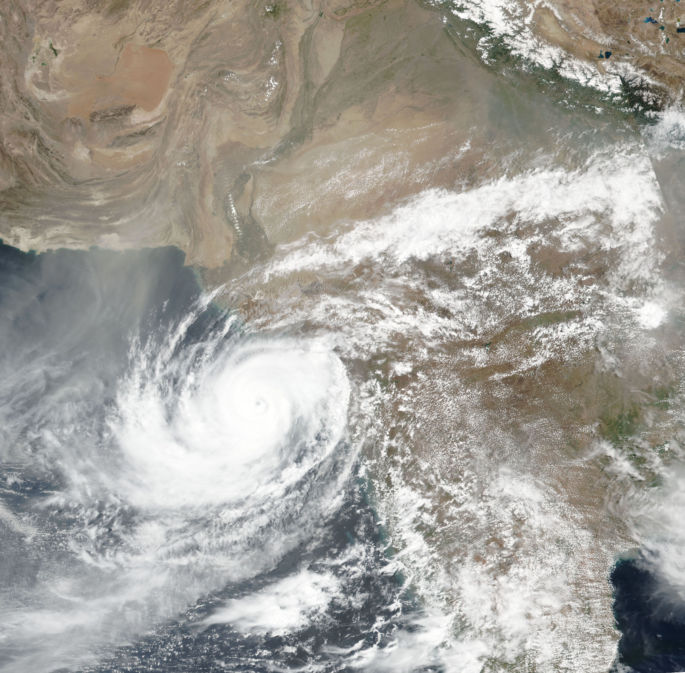 For those families that have lost their lives due to the recent virus. Life is not going to remain the same as it was last year or 2 years ago even.
Due to not having proper house roofing it was even more difficult for some residents. Instances of metal sheets flying off from the roof top of house in Malad was reported. Also damage of Car windshields were reported.
So far, we haven't come across a cyclone that is higher severity in the Indian region than Cyclone Hudhud. Cyclones that pass through the mountainous regions can cause further damage. These cyclones take a lot of moisture from the sea. When they hit the coast it starts to rain and heavy winds.
Based on this if the movement or trajectory is to go upwards or in a direction of huge mountain ranges. It could do the same damage as Cyclone Hudhud. Due to very heavy rainfall, at once it can create an ideal situation for Landslides just as we learn in the case of Cloudburst and their effects on us.