Fishing boat for beginners should have the Items I mentioned below and the list actually goes on. I however, tried my best to provide you with all the necessary things that you need in this new fishing boat for beginners guide. I have made a effort to provide you with as much information as i can. As we go along further i intend to update the information on my posts.
What do you need in a new fishing boat?
Tool box with nuts and bolts
spanner
channel lock
Ropes
Safety jackets
Hooks
Float (life saver)
mirror
action camera
fish lure box
storage box or bait & catch
fishing net
motor flush adapter – very important for saving your motor from blowing up
a spare motor in case of emergency
back up generator
A  high frequency whistle (loud horn)
survival knife
 Rods of course for fishing
Swimming gear
diving equipment if you love diving
anti slip mat & anti slip waterproof footwear
spare fuel container (if its allowed in your country)
spare battery
engine oil
coolant
It also consists these points and they are really important and always checked.
Safety Jacket as per your country's coastal official approved or cost guards approved. Flare kit, loud Horn & whistle. Always keep fire extinguisher & or fire extinguisher blanket.  This can be really life saving if you have a fiber glass boat or a wooden boat. In any case having these essentials are always going to pay off.
Fishing boats have a purpose and not every other boats can be used in certain scenarios hence purpose fishing boats are the key. Also do not go for a popular choice some times it may not be for you. Think about a smaller boat at first, its just like buying a car except it doesn't float on the road.
Technology in your new fishing boat
Familiarity with the consoles. The technology that you have in your boat is easy for you to understand. I am sure if you have purchased a fishing boat then you must be know  some basics of the technology that your boat is loaded with.
GPS system
A positioning monitor
The maneuvering handle
convertible shed.
the jet boost
trolling motor
The fish finders
There's a lot of different fish finders online. The best ones that are really selling well on amazon uk is Garmin fish finder
We all know Garmin electronics are amazing. This particular model is Garmin 010-01550-00 Striker 4. It has a lot of customer reviews which shows that this one is a portable model but has been getting a lot of sales.  I am not discussing much about these fish finders here in this post as i intend to make a review post. I will hopefully release that in the coming days IA.
Raymarine fish finder
This is another effective though a bit pricey fish finder with the screen that has dual visuals monitor by Raymarine. It looks like quite a famous american brand but if you can afford to have this one than you might has well can have this in your new boat.
This one is a deeper plus pro smart sonar. It's not very expensive but people seem to be preferring it for some reason.  It's only 322 gms in weight and not bulky at all. I've seen people who actually do fishing with the rod even them are using this.
This shows that it has to be a good one. It could also allows me to check it on my mobile if i have it connected. This is what is making it an easy choice for the anglers. So whether summer fishing or winter cold fishing it looks quite promising.  Their pro version also claims to be working for ice fishing which again is really interesting.
If any of you ever try ice fishing with this smart sonar then please share with us in the comment, how was your experience. I would love to know from you if you've used it and found it good. If you also have any better ones then do let me know so I can review it and share it with our readers so they can get helpful information too.
Technology in your used fishing boat
The technology in the used fishing boats could be as good as the new ones too. It totally depends when you bought it and when was it bought the first time.  Just like when you buy a car, the same way when you buy a boat you get paperwork and ask for the service history. This will allow you to know more about the boat that you're trying to buy it off  from someone.
You can add the fish finders displayed above into your used boat as well these are generally good for effective fishing. These fish finders eliminate the time wasting part of fishing. This is what i like the most about them.
It can also prevent you at you from fishing some creatures under water.
lol!  "just a joke"
These technology may be as good as the new ones unless they gadgets they have on board are not a digital one.
Having a used boat also needs certain points checked
They are outboard motors if your prospective has one. Outboard engine are generally a good choice and a bit easy to have as a beginner. For a shallow water river boat the a bigger boat would give you speed but at the same time smaller and more stable boat would be a better option. If you are going to use it for off shore travel and fishing then again the dynamics of the type changes. You may need a bit bigger boat and also that whether you are doing a bass fishing or some other types of fishing.
Practice is what is going to make you pro. If you are all by yourself in the sea fishing with a line then trolling motor with an auto pilot function in your boat is a must.
How to know what do you need and what you don't need in your fishing boat ?
There's a lot of gadgets and screens on your boat if you purchased a brand new fishing boat. Know this is for those who are about to order one. You need basic items that are highly important for your boat. You can learn other things later. Before you even think of buying a boat its important to learn the maneuvering of the boat. This is just like learning how to drive before getting your license.
It is important because you don't want to get into an accident that could cause you or someone else damage or to the boats. You must have an insurance based on the category your boat comes under.
Motor boat licensing in UK, Richmond upon Thames and USA (California)
I just checked the Richmond areas boating license application area. This is where you can find the fees and apply for it. Generally the new application fees is a little more than the later ones and the renewals are slighter cheaper. You can get a yearly license. Here's the link for the license fees information if you live in Richmond upon Thames.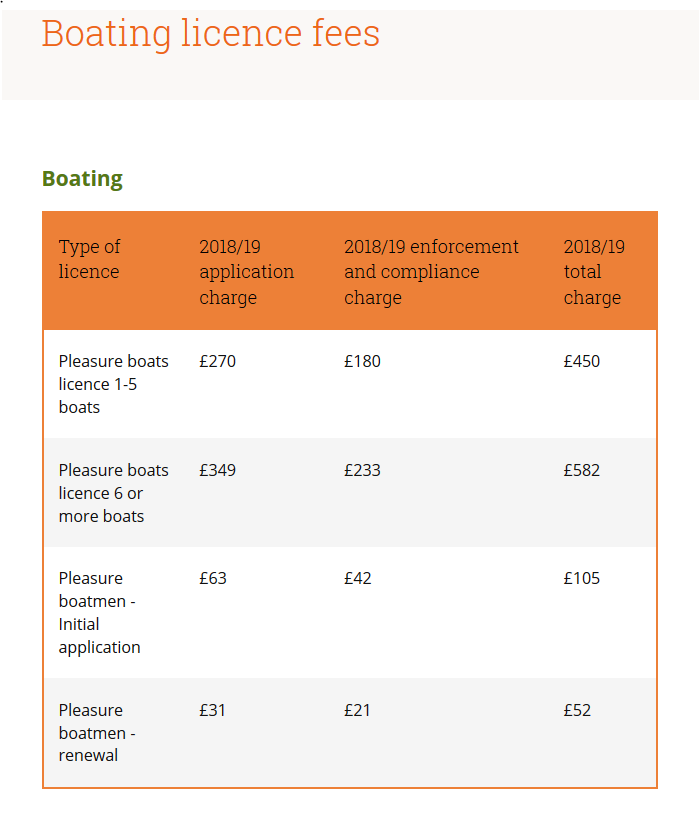 It's better if you have a fishing license too. This is also very inexpensive. In fact those who do not have a boat and like fishing must also apply for this license. It's because once you have it then you are on the right side and you need not worry if you are rod fishing.
In the USA, California you don't need a license for a motor boat. However, since different states have different local law for motor boats then you may want to check their local state website. Find out which state you will be traveling to or passing by. Also you need to know if crossing one state would require you to abide by the licensing law for motor boats even though its not your destination.
You may get a lot of useful information even if you attend events such as boat shows and boat technology events etc. There are boats ranging from every expertise. You may not need every bells and whistles available out there.
Help for our new fishing boat for beginners guide FAQs
The above mentioned items are based on the boat that you have purchased. I assume the boat is stable and you are able to take control of the boat and is more stable.  Go through the guide of essentials for a fishing boat but please make a note that i am not an attorney. I don't have knowledge about your local laws hence please do your due diligence.
If you are an experienced person and has just bought your own boat then congratulations!
You don't need to know all of this. I may want to know from you in fact if you have more suggestions that can help our readers it would be great. Please feel free to comment or ask if you have any question that you want me to get an answer for from the experienced & pro boat owners.