Baobab trees are a specific type of trees that you can find in many African countries  even in Madagascar. Lately the survival of these alien looking trees are a talk of the town on the internet. Although there are plenty of videos on the internet related to this tree, not all the videos give correct information.
The myth is that fruits of Baobab are poisonous. This is not the case as we saw in other instance a person consuming the same fruit.  It provides a lot of vitamins is also considered as a super food by some. If you wish to buy these products that you can find them on the internet easily.
There are many varieties of this plant family
As per Africa journal of Ecology different studies were conducted to measure the perimeter or circumference of a Baobab tree in 5 countries. There has always been humans responsible equally to the decline in the number of trees due to exploiting the natural resources. Also there's plenty of nice acts done by a very few number of people that are a real.
Baobab trees have different members of their family. They don't look the same but are known for their height. You can not only find them in African countries but also in India, Australia and other Asian countries that we are not aware of yet.
Facts about Baobab
Scientific name of Baobab tree is "Adansonia digitata"
Grows 1 millimeter a month
These trees can grow near by the river side but we haven't come across it growing in a salty sands near by the sea. We can certainly establish this fact that it doesn't die due to the lack of water. We have come across many of them thriving in less water too.
Climate change has not only affected Baobab but there's more to it. Even the companies have started to realize the importance of talking an initiative else they can lose their own profits too. For example Hershey's is chocolate and sauces we  know but they are concerned of the climate change too. It doesn't want it to affect their main product that is chocolate because of this climate change.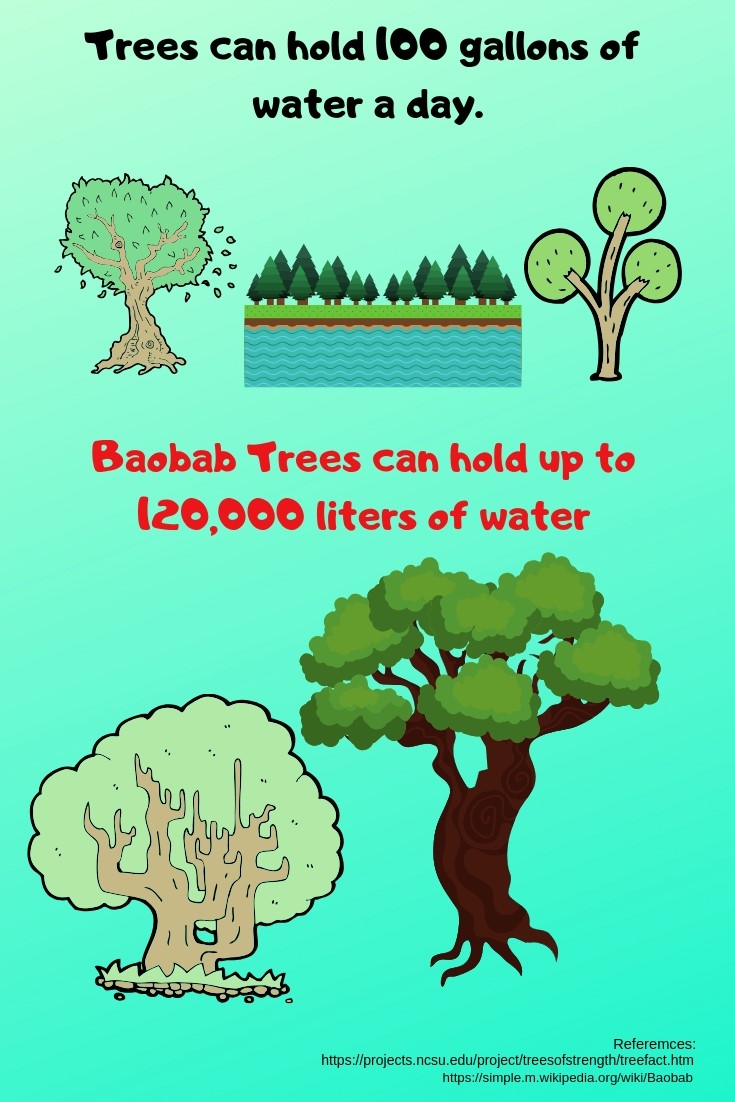 Why Baobab trees are dying is a mystery?
Baobab tree, some say, is dying due to the effects of climate change. The fact that this tree has been staying this long is s sign. Living on the least fertile plains also made it to be one of the hard living trees. People have started to pay more attention on its habits and benefits in the recent years now. The locals of African countries where these trees originated from are trying their best to plant seeds and look after the number of trees that are remaining. All this in the hope that their populations will not dwindle again.
Baobab and Banyan tree differences
The fact that Baobab tree is so huge and has different types within its family is a proof in itself of being strong. Baobab tree unlike Banyan tree has roots under the ground. Since the tree grows so old and can remain in the most deserted areas, it can remain in less water too. It's roots reach much further as compared to other trees. Banyan tree on the other hand has roots hanging outside from its branches itself.
There are medicinal benefits from Baobab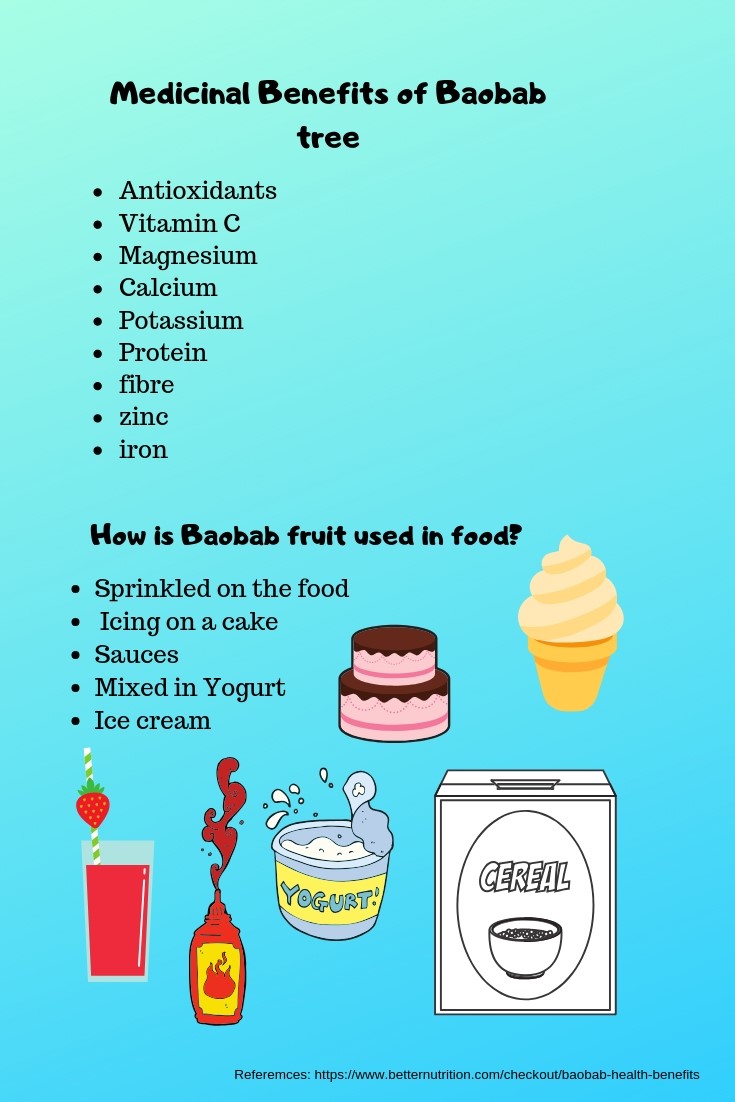 During the video interview in one of the AP archive video documentary a gentlemen who appeared to be the researcher mentioned the following. His explanation gave an insight on the loss of fully grown old trees the number of trees have gone down. Also, because there are not many new young trees grown that we could see, makes it "a shift in the distribution of these trees".
Does Baobab Tree produce the most oxygen then other trees?
This fact has not been verified. It although has been found that algae and other plants under the sea produce huge amounts of oxygen. These trees help what other tress help as well but in a double power you can say. If you wish to learn more on the oxygen percentage that a tree produces then i can recommend one writer. Robert Walker from Wolfson College in Oxford has compiled and written some amazing article on trees and the oxygen on Quora.
Can you find out the relation between water and Baobab. I will give you a hint. "It can store a lot of water in it".